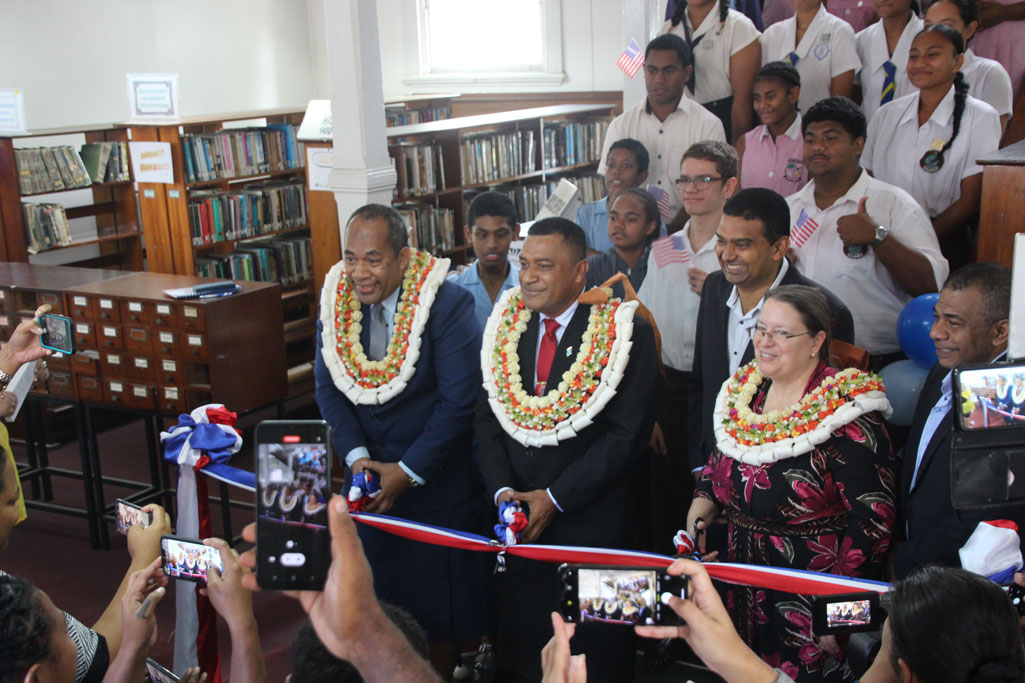 In partnership with Fiji's government and the Suva City Council (SCC), a new American Corner has been launched at the Suva City Carnegie Library yesterday the 21st of June by the Minister for Housing and Local Government – Hon. Maciu Katamotu Nalumisa and the U.S. Ambassador to Fiji, Kiribati, Nauru, Tonga, and Tuvalu Marie C. Damour officially opened the American Corner Suva at Carnegie Library.
This new facility joins U.S. Embassy Suva's network of American Corners in Lautoka, Nuku'alofa, Funafuti, and Tarawa. Worldwide, 140 countries host nearly 600 American Spaces, which organize programs and events to foster learning, discussion, and civic engagement.
This five-year partnership includes investments in furniture, internet access, eLearning resources, updated books, computers, and magazine subscriptions.